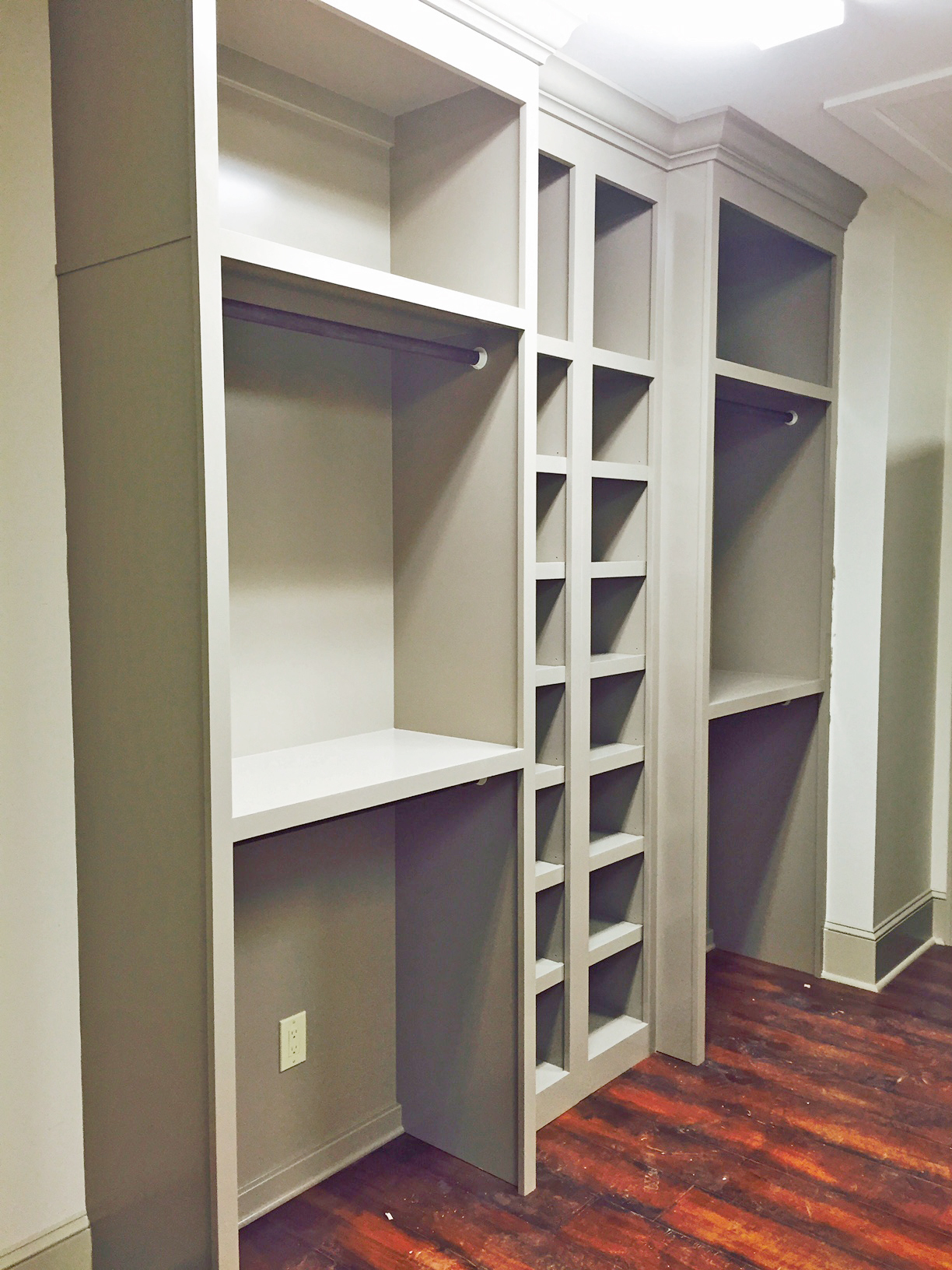 CLOSETS
Woodmaster Woodworks offers custom closets ranging from extravagant to basic designs. Whether you have a master, reach-in, coat, linen, or storage closet, we can get you organized.
Closet options include single-hanging, double-hanging, valet bars, hamper tilt-out, expandable belt and tie rack, pull-down mirrors, pull-down rods, dressers, custom islands, shoe racks and many more customized options.
We're ready to design and build your next project.